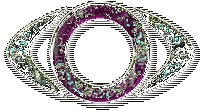 Here will soon resides what we believe to be the first "virtual cyber label".

With this project, currently called "whiteLabeled"we aim two goals:
— First: give all musical talents a new way of diffusion,
— Two: develop the concept of shareware in the musical area, because we believe
it can be a good way, in the future to promote unknown new talents.

We plan to provides here many sections including:
— downloadable demo versions of the songs available on whiteLabeled,
— dowloadable shareware songs,
— in the future, a way to buy directly songs or records available on "whiteLabeled".